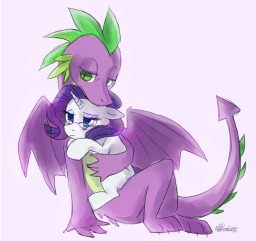 Source
Spike is late again. But this time, he can't afford to make any excuses. An event of great importance to Rarity and himself is about to begin.
He has to be there... no matter how much he doesn't want to be.
---
A collab with the always amazing Curify!
Preread/Edited by the top-tier brotato chip Jack of a Few Trades!
Art by foxystash
Chapters (1)