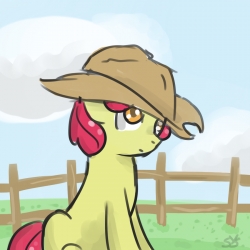 Applebloom stood on the platform, watching as the train pulled to a stop. It was one of the newer stations, installed by order of Celestia a few years ago. It still had that new train station smell, which is much like new horseshoe smell only with a great deal more coal. It must at this point be said that there was nothing wholly remarkable about the train station, or for that matter its rather cheerily painted trains. But at exactly one in the afternoon something wholly remarkable was set to occur.
She felt the weight of the one way ticket in her bag.
"All Aboard," called the porter.
Into the Everfree we go.
Chapters (5)