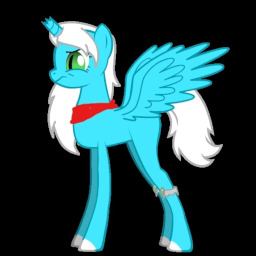 A stormy and dark night would have completed the visual picture that was her current predicament. Despite being in complete symbiosis with the multiple minds of the Goddess, she had somehow been overtaken by a mere shotgun. Her horn was flung off and with it any magic that she could cast. Inadvertently, this also severed her connection with the greater mind that did all the thinking for her.
Her tale begins in a somewhat humble town called Fondsprings.
---
Fallout: Equestria was originally thought up by Kkat.
Fallout and all subsequent games are owned by Bethesda Game Studios.
I gain no profit for writing this and it is solely meant for entertainment purposes.
Comedy tag not included due to my inability to keep the story amusing as a whole.
Chapters (20)