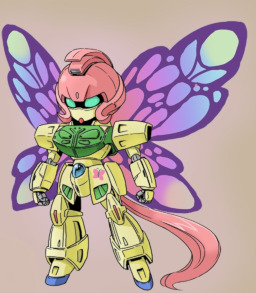 Source
The year is Friendship Century 0079. Ponykind has expanded into outer space. Friendzone 3, the colonies farthest from Equestria, rebel against the iron-hooved rule of the Equestrian Federation. Declaring themselves the Principality of Neighon, they begin an all-out war against the Federation, decimating the Equestrian army with a powerful new weapon: giant robots known as Mobile Steeds.
In a single bloody month, both sides lose over half their respective populations. Now, as Neighon advances into Equestrian territory, the Federation wobbles on its last legs. Their only hope for survival: the flagship White Stable, and its cargo, a prototype Mobile Steed of unsurpassed power. Its name is Gundam, and it just might be the key to victory.
If they could only get its pilot to stop crying.
*Originally written for the Thirty Minute Pony Stories prompt: "Suit Up." Because I remember Toonami and couldn't help myself. As such quality is subject to... randomness.*
Chapters (1)