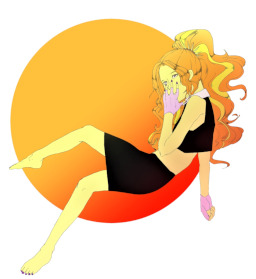 Source
Once an immortal being with powers beyond the ken of man, Adagio Dazzle has been brought low by the forces of harmony. Now little more than another scrabbling ape on the pile, forced to make ends meet, she is a broken shell of a woman.
A simple wager may change all that, though.
---
A May Pairings 2023 entry.
Set in the same continuity as The Nature Of Love, though no reading is required.
Tags -
Sex : No explicit scenes, some discussions of an adult nature
Profanity : Cursing
Possibly more to come
Chapters (1)