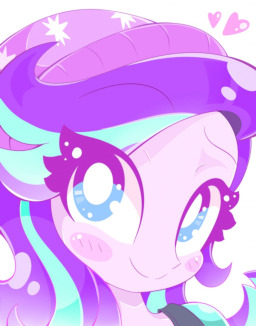 Source
Cover image belongs to https://www.deviantart.com/sohmasatori, they make a lot of beautiful art so please check them out!
Starlight Glimmer is struggling to fit into Ponyville since most of the citizens are afraid of her due to her past. It takes an accidental meeting with Thunderlane to really turn her life around. But can it really be that easy?
---
Sex tag is for innuendo and implications, no actual intercourse occurs
This story was written for the May Pairings Contest 2022 but was also a nice opportunity to try something new.
Hope you enjoy!
Chapters (3)