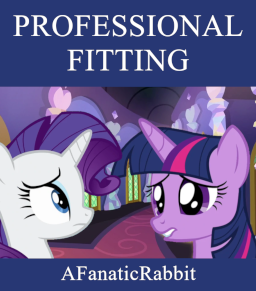 Twilight is struggling to adjust to her new duties as the Princess of Friendship, being saddled with mounds of work in an unfamiliar new home. Rarity arrives on routine business at what is perhaps a bad time.
Written for the Quills and Sofas Speedwriting Passion for Fashion contest with the prompt, Faux pas.
Thanks to Stinium_Ruide for editing.
Cover image was made by me with screenshots found on the Friendship is Magic wiki.
Chapters (1)