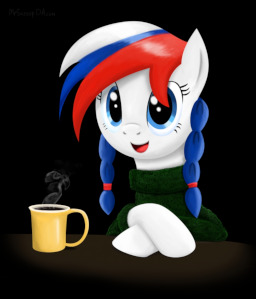 Source
Several countries become ponies in Equestria, removing their parts of Earth's land in doing so. Will they make it back home? Will they have to adjust to the pony life? Will the universe cease to exist!? Stay tuned!
Twilight is still a unicorn in this story as it takes place before she became a princess. Anyway, tell me what you think!
19 Apr-15: I have all of the ponies I'm using in this story and in the sequel. I won't FOR NOW be taking requests for more countries. Here are my selections. There will obviously be spoilers.
Chapters (4)