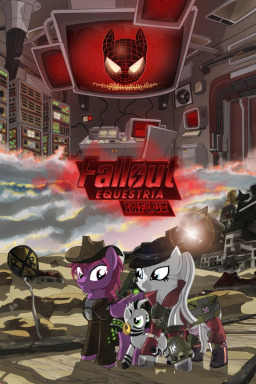 This story is a sequel to Fallout Equestria: Influx
---
This will be a collection of one chapter stories featuring the characters established throughout Fallout Equestria: Influx.
These stories will span events over ten years from the end of Influx to the end of Fallout Equestria and Broken Steel.
These stories will not be in chronological order.
Hope you all enjoy.
Chapters (5)