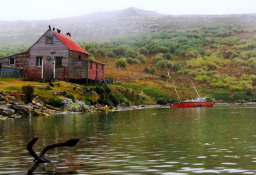 Sombra has been defeated, wholly and utterly. His forces broken, his last redoubt falls. But Celestia shows him mercy. Instead of Tartarus, or the cold Void, she exiles Sombra to a remote island off Equestria's coast. Given the empty title of king of this small swath of land, he now spends his days looking back on his former glory. This is just one of those days.
Inspired by Napoleon's exile to St. Helena.
Written to celebrate 200 followers.
Chapters (1)