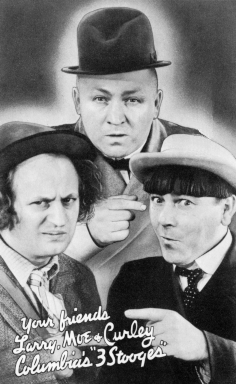 Sunset Shimmer is having a crisis! A computer crisis to be exact! Right when she's trying to do a history project too!
So, to solve her problem, she and her friends decide to call the most successful repair shop in town. Quick Fix's House and Electricity Fixer-Uppers Inc. The answer is simple as that.
Meanwhile, the three most little-minded men in the world, The Three Stooges, are working at the repair shop, and they need money in order to keep themselves going.
So, what happens when you get these two groups of people with some very serious problems together? Well, let's find out.
Note: This story takes place before the events of "Forgotten Friendship".
Edited by Norm De Plume on May 24, 2021.
Chapters (6)