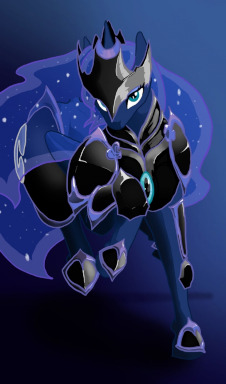 Source
After countless efforts, Celestia and Luna have been pushed into a deal from a foreign leader. Trial by combat, each leader chooses a champion to fight to the death. Should Celestia and Luna win the land across the sea will cease their invasion attempts, should they win half of Equestria will be theirs.
This story was inspired and created for the "The Luna (is BEST pone) Contest.". The prompt I used was Luna, the combatant.
Cover art belong to NivRozs.
Chapters (1)