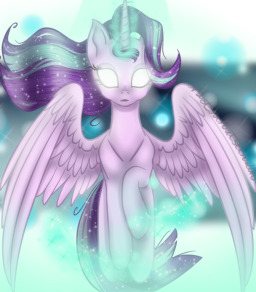 Source
WARNING: Major character death. If you are not fine with that, please turn away, now.
I will do anything to fix my mistakes.
No pony will miss me when I'm gone.
But even if I leave, I will not let the Princess Of Friendship follow me.
She deserves so much better.
---
The last scene was inspired by this song. Other song lyrics are purely made up, anything similar to a real song is purely by coincidence.
Chapters (1)