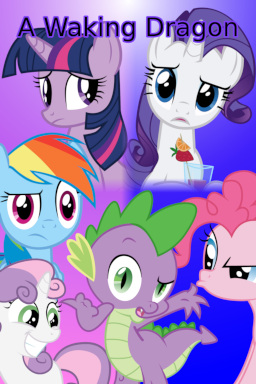 Source
Partially mirrored from The NP FanFiction Archive.
Spike just lost a very close friend. The only problem is: he doesn't know which one. Was it the love of his life, Rarity; or his number one best friend, Twilight? Which world is real, and which is the dream?
Inspired by Awake.
The setting, as well as most of the characters and original concepts, are the property of either 20th Century Fox or Hasbro.
Suicide tag for one scene and one character in a single plot point.
Gore tag for a few short scenes involving blood.
Sex tag for one reference to it.
[CC BY-NC-SA] A Waking Dragon is licensed under a Creative Commons Attribution-NonCommercial-ShareAlike 4.0 International License.
Chapters (8)