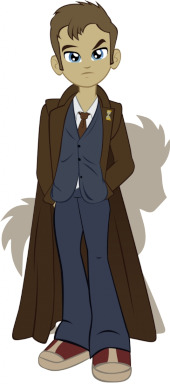 Source
This story is a sequel to Oversaturation
---
Dr. Turner has always been a mystery in Canterlot High. Even before the world had been transformed, he was widely known as an eccentric teacher with a mysterious past, an unparalleled grasp of history, and an impossibly keen intuition.
Following her apotheosis as the Spirit of Harmony, Sunset Shimmer begins to notice many little things about the mysterious Doctor that don't add up. Abilities that seemingly shouldn't be possible, and sudden appearances and disappearances that seem to go even beyond moving across the known multiverse. Curious, Sunset tries to find answers, only to be met with an enigma as vexing as life itself.
A dubiously-canon story in the Oversaturated World. 100% canon to the My Little Planeswalker series.
Cover art by Rariedash on DeviantArt.
Chapters (1)