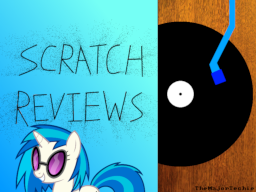 In her off-time, when she isn't busy doing anything in particular, Vinyl Scratch is often found either sleeping, or roaming across Equestria, searching for... nothing in particular. It's an endless search-- not for the want of an object, but for the wanting of an experience.
And experience, is exactly what Vinyl writes her reviews on.
---
An anthology of various random encounters between Vinyl Scratch and miscellaneous circumstances.
Chapters (10)