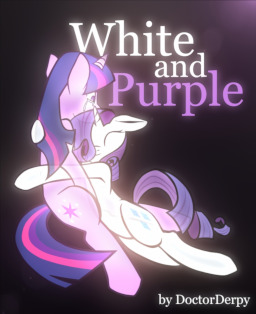 Darkness envelops Equestria. No one could have stopped Nightmare Moon from taking over, and with no Celestia and no hope at all the world is in a grim place. Unbeknownst to the new Empress, two colours bring a new light in her precious land of darkness.
A poem in ten parts, this story was created for Monochromatic's Rari/Twi fanfic contest, and funnily enough inspired by their work, The Enchanted Library.
Cover art was drawn by the amazing Multiversecruise.
Chapters (1)