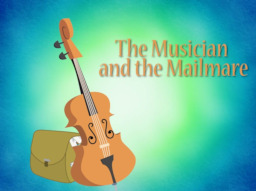 Finally achieving her dream and making it to the top, to the prestigious Canterlot Symphony Orchestra, Octavia had thought it would be a dream come true. But sadly it wasn't. Her audience nearly always consists of the worst high society had to offer, with their empty words and holier-than-thou attitudes. It's never about the music now, and Octavia can feel herself slowly losing hope that it ever will be.
Can one ditzy mailpony be the saviour she needs?
Written for Jake The Army Guy's obscure shipping competition.
Chapters (1)