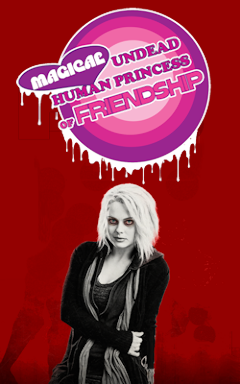 Source
Liv Moore is a medical examiner.  She's also a zombie, so it's a good thing she works at the coroner's office.  It's almost convenient how brains just come to her.
Just like how a girl with purple hair comes across Liv's table one day.  But eating her brain is not convenient at all.  It's a call to save two worlds from a magical apocalypse at great risk to life and limb.
Good thing Liv has plenty of both.
---
A crossover with iZombie
Editing by Themaskedferret
Chapters (4)