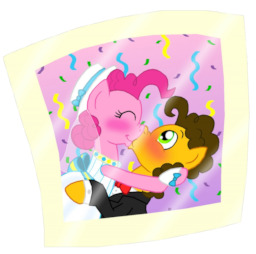 Pinkie Pie has had her turn consulting the Choosing Stone, and to her delight, her intended is Cheese Sandwich. Her family accepts this, regardless of whether or not they like him, and while Cheese himself has doubts about a magic rock dictating his path, he does like the idea of being Pinkie's husband.
However, when an invitation gets somehow sent to the parents that Cheese and his brother estranged themselves from, problems with wedding planning erupt when the Pies and the Sandwiches disagree on one too many things.
Cue two party ponies trying to keep the peace.
Chapters (1)