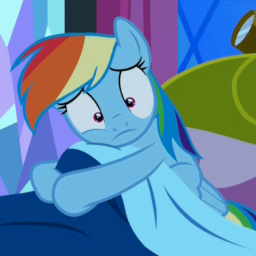 You know what's the coolest thing about being a pegasus? You get to live in a cloud house.
And not just any cloud house, no. If you're as awesome a mare as Rainbow Dash, you get to stay in The Cloudhouse, with all of the luxuries and the possibility to put it anywhere you want.
Of course, when Rainbow Dash was offered the deal of a lifetime, a prized location in the airs above the Everfree, she knew she had to snatch it up immediately.
The only things it, she didn't expect her first night to be quite so... eventful.
Chapters (1)