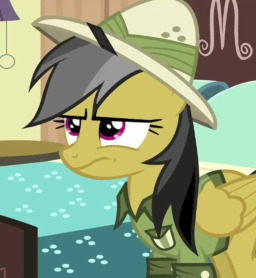 Source
The time has finally come for A. K. Yearling to sit down and immortalise the latest in Daring Do's long line of adventures. However, like any other story, she couldn't possibly publish them as is.
Sometimes they just need a few, minor... adjustments.
---
Originally written in the week after Strange than Fanfiction aired, and forgotten for unknown reasons/too afraid to post it.
Chapters (1)