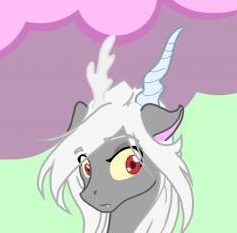 I am a draconequus, and I'm still waiting for a friend.
It's been years since I last saw him off... Or perhaps... centuries would be a better choice of words.
He said that there was another continent, far across the sea. Somewhere.. out there across that enormous stretch of water. I don't know, I've never been there.
That's centuries ago... Now... I'm the only one of my kind in these parts... But hey, I'm still alive and kicking.
I wonder what I should do today...
---
This story had participated in the Anachronistic Stories Contest held by the Harzardous Writing Materials and Challenge Group
Chapters (1)