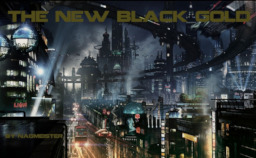 At the turn of the millennium, when Nightmare Moon returned, most ponies would believe that our society was impossible... that it was a beautiful horror story, where money is more important than friends and harmony takes second place to profit.
They'd be right, in a sense. But in these twenty years, we have come so far, so close to a perfect Utopia; Equestria has never been better. From Sparkle Industries' augmentation monopoly to Sweet Apple Acres' dominance of food production, the civilized world is controlled by those who were once its savoirs.
Change... has never been so profitable.
Chapters (1)