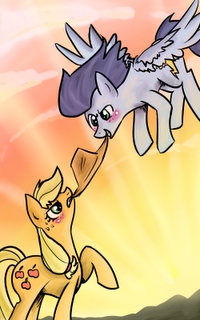 Description: What was supposed to be a simple trip to Ponyville instead leads Soarin on an adventure that will determine the future of all Equestria. Will he be able to save Applejack and her friends from a fate worse than death?
Picture by Opal Whisper. You can check out their page at: http://opalwhisker.deviantart.com/
Note: the fic is complete, I'm just oploading it here over the next week or so.
Chapters (5)