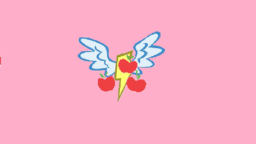 The second installment to the How It Started series, explaining how Applejack and Soarin became an item.
Soarinjack, obviously, other back ground pairings such as RainbowMac and FlutterBurn.
UPDATE: Added AU because the show decided to give Mac a canon marefriend. *Shrugs* Fair enough, not gonna stop me shipping what I wanna ship though.
Chapters (1)