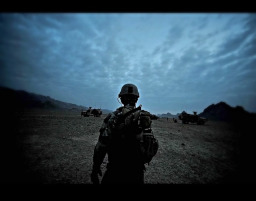 They were the only ones who would help, with no training, tools, or methods. But they had the heart, the will, and the courage to do what needed to be done.
In his final hour, one man of many thinks about what his choices have led to and why he walked the path he did.
First attempt at a one-shot.
Chapters (1)