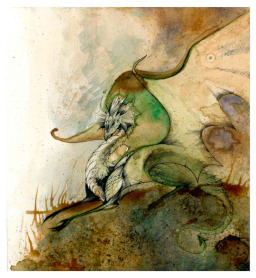 In times of old and new and now, we seek stories of greatness and wow. But what of the lessons we gained from tales of old? Will they withstand the test of time, be worth as much as gold?
An old dragon, wise and long-lived, sits in his cave, way up high; with a treasure reaching as far as the open sky.
Who shall claim it, and when, and where? And will it prove to be a prize most fair?
Time waits not for the champion to come by, so the dragon wonders, will his hoard with him die?
Chapters (1)