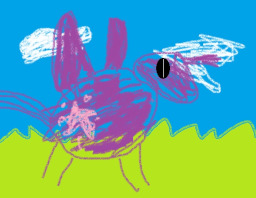 A great evil has risen. Again. Equestria is in danger. Again. The Mane Six must face their greatest challenge yet. Again. It's the same old story, told by a thousand writers the world over. A story of gratuitous darkness, of love in the most nonsensical of places, of unimportant side characters pushed into the spotlight by fate. Dark secrets are revealed that change everything. Good characters snap under the pressure. There's a big, climactic finale. Nothing you haven't read dozens of times before.
Let's not alter that formula in any way. In fact, let's kick it into overdrive.
Dedicated to the past two years of editing fanfics. I love you all, ya crazy weirdos.
Chapters (5)