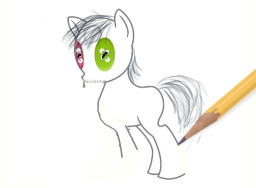 One-shot story to Chaotic Ink's 'The Witching Hour'
I am not a monster, I am not a pony- what I am is up to you to decide, reader, I'm not what I was, and probably never will be again. I hide in the shadows, and under cover of night to avoid them, and I intend to keep it that way...
This is a one-shot now a story!
Cover-art subject to change.
Chapters (13)