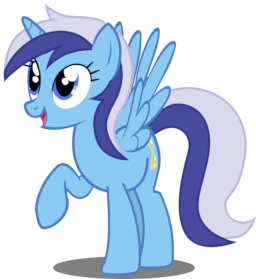 Waking up one day, Colgate's morning goes well. The dentist is brushing her teeth. She feels...Weird. The mare doesn't suspect anything is wrong, until she learns that somehow...Somehow she's become an alicorn! The princess of teeth arises! Ponies, you better brush your teeth!
This is the story of how Colgate went from pony to Alicorn.
No sex all together, just a few.. Hints, really.
Chapters (6)