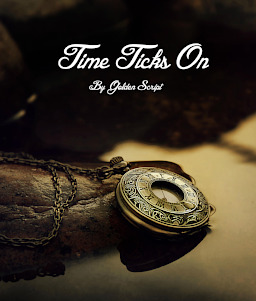 Source
Time, the ever-flowing measure of action. It is not a physical thing that one can touch or feel, but an abstract thought of the difference between now, then, and later; it is the indefinite continued progress of existence. What happens when one has the ability to control time? He is deemed one of the most powerful beings on the planet, for he can stop you in your tracks without any effort at all.
I am this being.
I control Time.
---
If you're wondering why this story is canceled, check my blogs. I am rewriting it, and will post the new version under a new title. Do not worry.
Featured on 7/6/14 thank you all!!
And featured again on 3/3/15, after it was canceled!!! What has this world come to?!?!
If you're too lazy to read it yourself, (I don't blame you, I do this myself, sometimes) listen to my good friend, The Naive Narrator, read it on his video, Time Ticks on Chapter one! Give him some love!
This is my first LoHAV/LoHAH story. I know how hated the genera is, because it's so overused, but I like the idea of being taken from your home only to be shoved into a world where you don't belong.
Also, some credit is due in the department of the idea. The steampunk theme was inspired by the story Son of Invention, a great story to read if you like this one. The character of Mike goes to this image. I looked for a long time and the closest I could get to the artist was this page.
Thank you for reading and please tell me what you think in the comments.
PS. Any and all chapters in this story are subject to change without notice. I will periodically go back into past chapters and rewrite something that doesn't mach with what is currently going on, so if something seems off, that would be why. Do not PM me telling me how "you didn't tell us that you changed that" or "but it was like this" or any of that stuff. As mentioned before, I will probably not tell anyone about it.
Chapters (24)