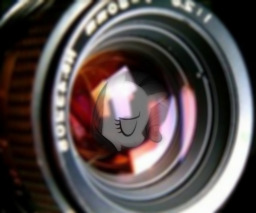 As the head of Manehattan's premier fashion company, Rarefaction Fashions, Rarity has it all: style, wealth, influence. She's the talk of the town, darling of the paparazzi, and icon to fillies and colts all over Equestria.
But when Twilight Sparkle drops by to catch up, an ancient magic spell from the Saddle Arabian Book of the Dead, intended to guide kings and queens on their way to the afterlife, goes awry. Once the city's favorite daughter, Rarity wakes up to discover there is no record of her existence. And not only that, but in this strange new crime-ridden Manehattan, police checkpoints cordon off the streets and anypony not possessing the proper ID is punished by indefinite detention.
But she presses on, searching for somepony who remembers her. Because if she can't find anypony, then who will remember her? She spent years leaving her hoofprints on Manehattan with the simple power of generosity, as a way to be loved and admired. But now she's anonymous and alone in a nightmarish, distorted mirage, a twisted and decaying vision of the city as it was never meant to be. And slowly but surely, it's leaving its mark on Rarity and all the other lost souls unlucky enough to live on its mean streets.
Written for the Equestria Daily Writer's Training Grounds #002 (hence the strict 7,000 wordcount). Inspired (rather obviously) by Flow My Tears, the Policeman Said.
Chapters (4)