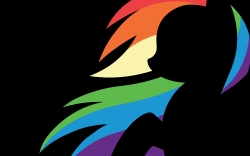 Discord, for a master of chaos, was actually a very good planner. Despite the confidence that he would bring Equestria to its knees in mayhem, several millennia of experience had taught him to have a back-up, no matter what. And after watching from the sidelines as Princess Luna became Nightmare Moon, he knew he had found an ace in the hole. Despite his defeat, Discord's greatest trick was still to come.
You know what this means: Equestria's greatest Nightmare is back. And this time, she's not alone.
Edit: Featured 9-27-2013, first time I've had a featured story. Thanks to everyone who's stuck by this story in spite of admittedly slow updates!
Chapters (11)