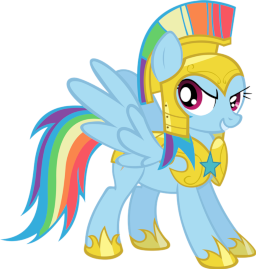 Earth ponies- The brute-force masters of the land, with superior strength and hoof-speed to match!
Pegasi- Winged warriors who dominate the skies of Equestria with unparalleled speed and agility!
Unicorns- Precision fighters who's horns give them a diverse and unpredictable array of attacks!
And other species- From alicorns to draconequi, and the mythical beasts of the Everfree Forest and beyond!
WHO IS DEADLIEST?
To find out, our world-class fighters are testing some of Equestria's most lethal tactics. Using Modern-Age science, we'll see what happens when the two warriors go hoof-to-hoof. No rules, no safety, no mercy; it's a duel to the death, to decide who is...
THE DEADLIEST PONY!
Chapters (7)