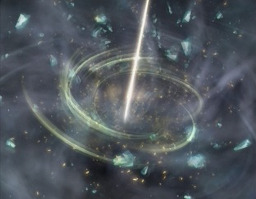 There are three distinct moments of time. One is the present, a constant menagerie of ever-changing conditions, where all life live and act. Another is the future, full of uncertainty and possibility; in which speculation and imagination exists . Finally, there is the past, set, unchanging; from where remembrance and recollection occurs. To simplify: one can only hope for the future, live in the present, and recall the past.
But what if one could do the impossible? Something so unbelievable that it shouldn't even be feasible.......
To grab history by the reigns.
Chapters (11)