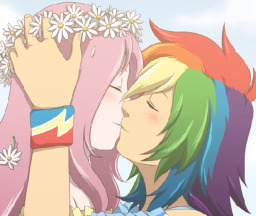 Fluttershy discovers she has feelings for Rainbow Dash, but Dash has some skeletons in her closet that keep her away...
-
I did not make the cover art, here's the link though! http://hazurasinner.deviantart.com/art/Unique-Flower-282766640
-
No REAL sex in this story. I rated it teen to warn that there would be some... suggestive terms, but I will not go into detail about intercourse.
Chapters (6)