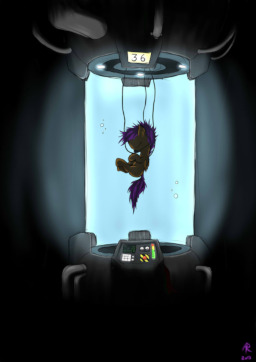 Stedson Cog was an ambitious young geneticist who dreamed of breeding the army of tomorrow. But is it possible for this stallion to view his creations as more than just soldiers bred to fight and die? And if so, can there be a place in the world for children who were created from birth with the sole purpose of killing their fellow ponies?
This story takes place in the same universe as the Koprulu Sector, a starcraft MLP cross over.
Cover art by Rametep. Make sure to check out his gallery.
Chapters (5)