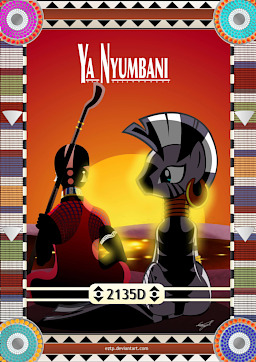 Source
The first Massai in Equestria fiction.
Zecora has always enjoyed the strangeness of the unexplained. One day while on a basic chore though, the unexplained became all the more confusing. Whether it was to harbinger a warning or seek its own answer, Zecora will be reminded and reinvigorated of her true purpose in the Everfree Forest. A purpose that could seal the fate of Equestria in days yet to come, one which she seems to share with the unexplained.
A credit to Spetsnaz Pinkie Pie for simply asking where fics like these are.
Chapters (1)