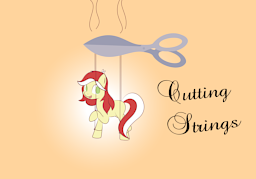 Flim and Flam are at it again, and this time, they've done the unimaginable.
Marie, the accidental creation of the Flim Flam brothers, gets the chance no other marionette will ever experience -- a life. Though she can talk and act like a pony, is she a real pony? What makes a pony real? Maybe her answers lie in Ponyville...
Special thanks to MasterFrasca99 for editing this story.
Chapters (5)