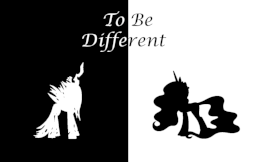 What is it like not knowing who you are? To be different from everyone?
When a foal is accidentally sent flying with the changelings, it is up to Chrysalis to care and raise the lost filly, though keeping her from learning about her own kind would prove more difficult than it seems. After living her whole life with changelings, this little filly's life is turned upside down when she takes her first steps outside the hive. Old tensions are revealed, and this little filly is going to learn that changelings don't have it easy. But what can filly like her do? All the answers wait for her in Equestria, where she will meet new faces and see new places.
Special thanks to Poets Dream for proofreading.
Chapters (12)