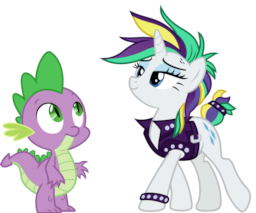 Spoilers for "It Isn't the Mane Thing About You"
Also has a side of some previous episodes before this one.
Spike helps out Rarity and engages in a pleasant conversation with her. He also notices something different about the fashionista. More specifically...her changed mane.
---
Written for the Make Rarity Not Garbage contest from The Barcast group.
Not gonna win, but might as well enter to be polite.
Chapters (1)