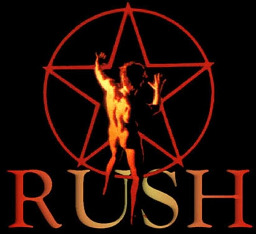 What could make My Little Pony 20% cooler? How about a crossover with an equally awesome rock band.
Chrysalis, still reeling from her prior defeat finds the Grey Crystal and uses its power to cloud Equestria over with its dark energy. The only way to stop it is music generated by the bond of a strong friendship, but only by creatures not of this world. The ponies enlist the help of the Canadian rock trio, Rush to help fight back this force with a special concert in Canterlot's Satin Stadium. It's up to Geddy Lee, Neil Peart, and Alex Lifeson to use the power of their friendship and their musical talents to save Equestria.
Special thanks to Test4Echo and ShadowOfCygnus, fellow Bronies and Rush fans for helping me with this story.
Chapters (12)