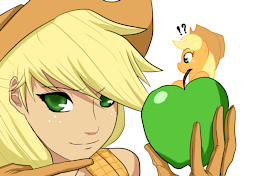 Life sucked for Jason Marston. His mother died on Valentine's Day the year he turned 15, and he was sent to live with his aunt because his new stepmother was a bitch and his father was whipped. He lived with his aunt till he was 20, when he moved out to live on his own. Bored and lonely, he fills his life with psycho girls from his neighborhood and video games. But one night everything he knew is sent for a loop when he learns about a forgotten blood relative from the wild west, and a beautiful Southern Belle drops out of the sky. With everything changing so fast, more and more problems arise for Jay and this mystery girl as they try to find some clue to where her missing friend is and get the country beauty back home.
Spin off to "Spectrum" by RIPTID3 and a cross over of "Red Dead Redemption"
Rated Teen for Language and possible sexcapades.
Chapters (11)