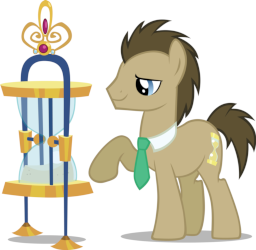 Source
Time Turner is one of Equestrias finest timepiece makers.
If only that was what ponies knew him for.
Instead, a rumor started by a certain party pony leads to trouble, as Turner becomes thought of as an adventuring time traveler. As you can imagine, Turner is not happy about this.
Cover art used with permission from sircinnamon.
Chapters (1)