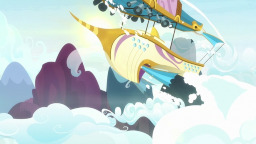 The envelope reads:
||For Your Eyes Only||
||Clearance Sleipnir/0A||
||Privileged Documentation Within||
||RE: Kathiawari Mare||
The package is unfamiliar, but the name matches that of an old airship, lost in a military disaster some eight centuries ago. The pen-knife slides across the tight binding, and a sheaf of documents spills forth . . .
Chapters (10)