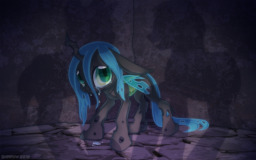 Source
All antagonists should have some sort of redeeming trait, such as a tragic past, that can explain why they are the way they are. Queen Chrysalis is no exception.
Yet what if a green filly changed all that?
Learn the tragic tale and short-lived friendship of young Chrysalis and Anonfilly.
Chapters (1)