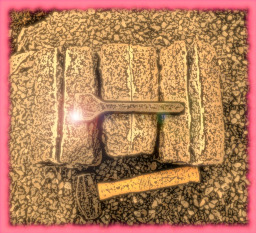 Source
Roughclaw was the last hippogriff anyone thought about when it came to romance. But in truth, he was consumed by the idea of courting the one he loves.
The problem was that a simple, grizzled stone mason and chiseler like him had nothing to offer that well-off, handsome hippogriffs couldn't provide. That was until Roughclaw read about the ancient jewelberry.
---
This is my story that earned a top 10 spot in the Iron Author speed-writing challenge of Ponyfest 3.0, hosted by Xepher. This version is heavily edited but maintains the same basic premise.
Chapters (1)