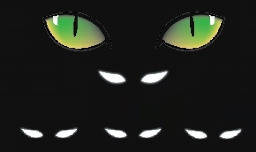 This story is a sequel to Detective Pony Comics Presents (Vol. 1)
---
She has waited.
She has watched.
She has completely re-designed her costume.
And now, she is ready to strike.
Even with the help of Sparrow, can Batmane protect Equestria's most valuable diamond from the sinister wily ways of... Feline Fatale?
And when they clash, will the secrets they carry destroy them all?
(Or, you know, not.)
Read on to find out, in Volume 2 of Detective Pony Comics Presents!
Chapters (2)