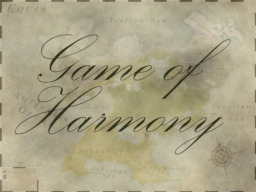 Once upon a time, in the magical land of Equestria, there was a tyrant who would sat on the throne of Equestria but under the leadership of Princess Platinum the third, a unicorn rebellion dethroned the tyrant and established the UNICORN EMPIRE showing once and for all the superiority of UNICORNS over lonesome mud-ponies or mutated chickens!
---
A thousand year has passed since the fall of the tyrant and now a prophecy is coming true, what will Twilight do as she finds long-held beliefs shattered?
[29/3/2020] I'm going to rework the chapters and improve them, I'm busy with my other stories but I do want to finish this one.
Chapters (3)